In June 2021, CCF WA Member Global Civil & Mining (GCM) hosted a number of civil engineers and contractors to a viewing of one of their 100t surface miners operating with their new proprietary dry dust extraction unit in a gravel pit in the Perth eastern hills.
Surface miners can undertake excavation, crushing and loading activities all within the one piece of surface mobile plant. Traditionally surface miners have been used to complete bulk earthworks for roads, drains or foundations as well as for mining coal, bauxite, salt and iron ore. However, recently GCM has been applying their surface miners further upstream in the civil construction industry to supply road building materials either from gravel borrow pits or directly from road design alignments.
The novel use of a surface miner in this application offers a number of advantages including low start up complexity, less plant on site, re-activation of abandoned borrow pits considered too hard to dozer rip, less waste and lower costs.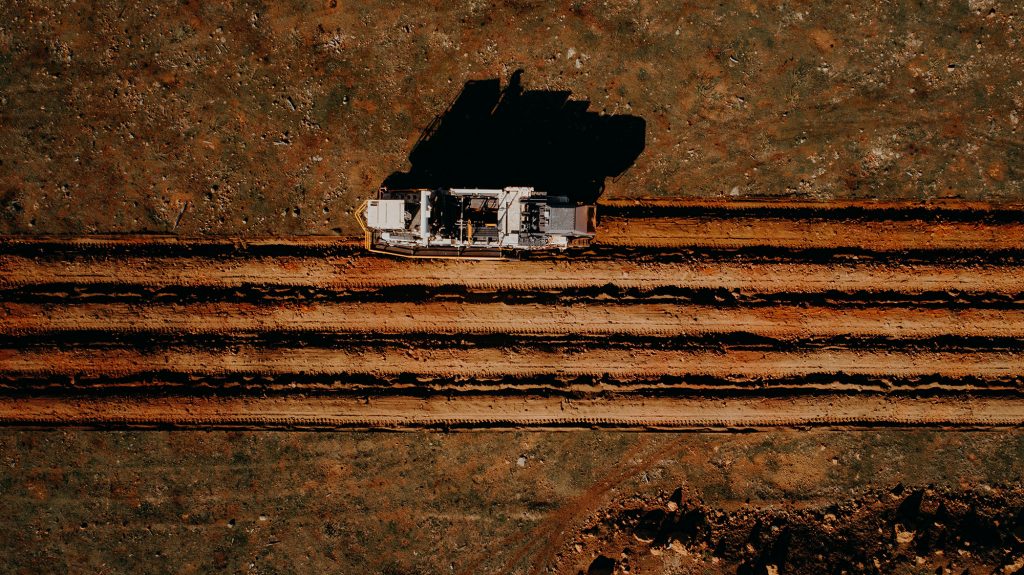 Guests at GCM's surface miner viewing observed the milling performance of GCM's Wirtgen 2500SM surface miner as it excavated the ferricrete borrow pit to produce a milled sub-base material. Traditional gravel pit operations would include dozer ripping and cross-ripping before feeding a crushing and screening plant; the surface miner method removes the need for dozer ripping and reduces the size of crushing and screening plant.
GCM Managing Director, Kane Blackburn, noted at the surface miner viewing: "The particle size distribution of milled material from the surface miner is typically at least 95 per cent passing 100mm, which neatly falls within the majority of road building sub-base specifications.
Mr Blackburn said there was typically less than 15 per cent of material greater than 37.5mm, so that with some simple screening of the milled material a basecourse product could be produced quickly and efficiently.
GCM has been partnering with some of Main Roads Western Australia's regional offices to refine the surface miner operating model for both road re-shaping and construction as well as gravel borrow material supply. Early projects have been successful and Main Roads has drafted a Guideline on the Use of Surface Miners, which is anticipated to be published shortly.
Ross Keeley, Main Roads Manager Strategic Materials, said: "With significant investment being made in WA road infrastructure by the State Government, MRWA Materials Engineering is always interested in innovative methods to safely and efficiently extract natural resources for road building material. The use of a surface miner is one such method, as it reduces future environmental footprint because it enables MRWA to extract gravel by returning to abandoned borrow pits previously considered exploited."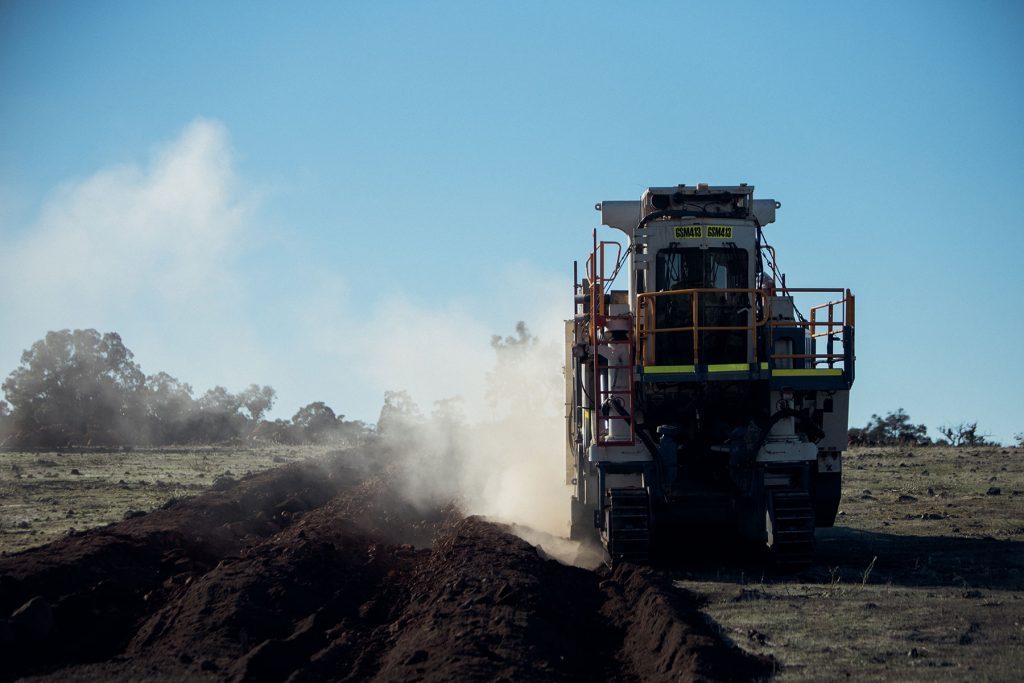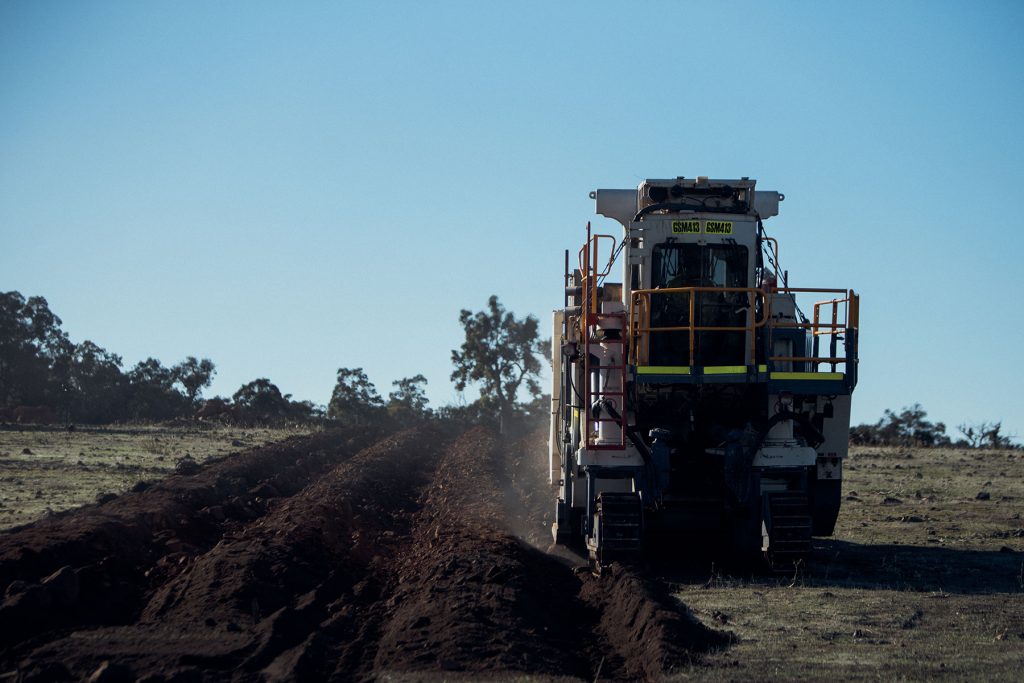 Before (top) and after (bottom) the addition of GCM's newly-developed dust extraction unit.